1
« on: June 01, 2020, 02:40:49 AM »

Tantra K¹³ Count your Blessings Event - MAY - WINNERS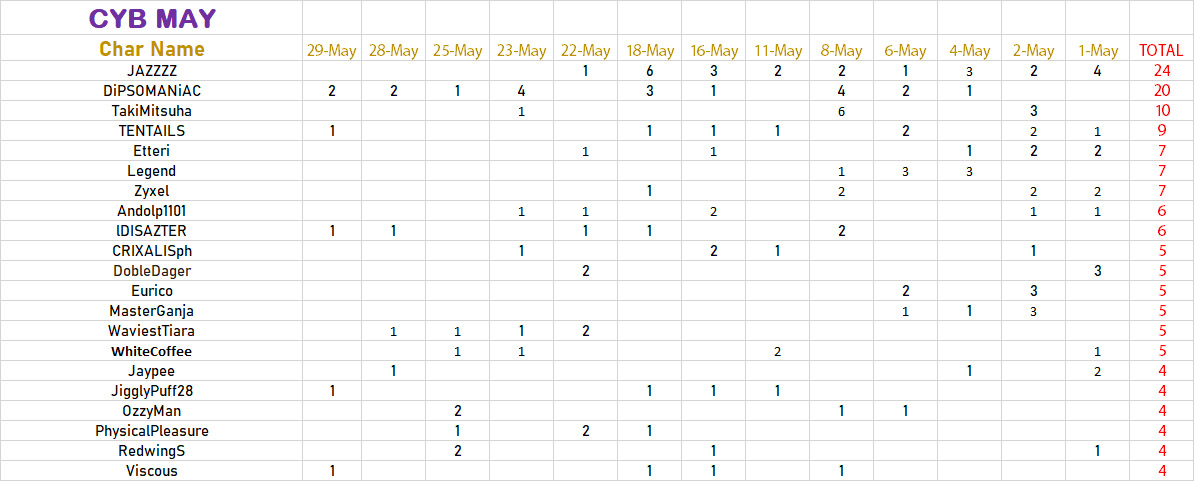 REWARDS:
Top Bless Earner:

JAZZZZ 24 pts.


Player of the Month Title + Mystic Accessory (ring-earring-brace) + 10k Taneys + 5pcs HP package + 5pcs Chakra spell

Top 2 Bless Earner:

DiPSOMANiAC


10k taneys + 3pcs HP package

Top 3 Bless Earner:

TakiMitsuha


7k taneys + 3pcs Hp Package

Top 4 Bless Earner:

TENTAILS


4k taneys + 3pcs Hp Package

Please open ticket to claim your rewards.
Congratulations!